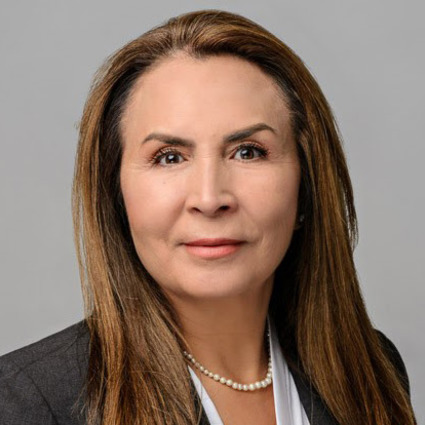 Elsa Silva
REALTOR
Why I love real estate
A little about me
Elsa Silva, a native of Guadalajara, Mexico, has been married for 35 years and is also a proud mother of 4 children. She relocated her family from California to Colorado in 1996 to seek new opportunities in career and business.
Having first-hand experience after a troubling real estate transaction in the early years, Elsa made a personal and professional pledge to herself to become a Realtor and to provide outstanding service to the general public in the real estate field- especially those with very little knowledge of the real estate process as was the case with her. "I believe in educating my clients to achieve a successful transaction". Elsa takes pride in being there every step of the way, and in successfully navigating her clients through the real estate process with ease and care. Her values include loyalty, dedication and integrity along with taking pride in her work.
With over 15 years as a full-time, licensed Realtor, Elsa continues to serve the community with as much excitement and passion as the first day she was licensed.
When the market dove a few years ago, she found herself seeking to specialize in a real estate niche and to sharpen her skills. She found no matter the market, there is always an opportunity if you are ready to look for it! "I became a specialist in identifying undervalued properties before they hit the market to maximize profit for real estate investors/clients".
Her knowledge, competency and dedication has led to countless satisfied clients that come to her time after time for their real estate needs. Elsa has a strong belief that people can achieve anything that they set their minds to and that this belief strongly applies to purchasing or selling a home.
"If you are ready to take action, I'd be happy to sit with you to explain the process and answer any questions you may have."